State park adventures: Goodale and Lee
This past weekend, I decided to take advantage of some of the nicest weather in the past few months to pick up two more South Carolina state parks: Goodale and Lee. I'd actually been to both of them before, on the 4th of July last year. Alas, I was still unaware of the Ultimate Outsider program that gets you a free shirt if you visit all of them and get the stamps, so they had remained unstamped until now.
I headed out fairly leisurely up 26 to 95 and then on various highways. Along the way, while passing through the town of Sumter, I noticed Murray's Donuts with the fantastic slogan "Donuts so fresh they should have their faces slapped". Sadly I didn't stop, but I'll make sure that I do should I ever find myself in Sumter again.
Lee State Park
Not too long afterwards, I arrived at Lee State Park. Lee is one of several of the state parks built by the CCC in the 1930s, and based on my experience last time, which consisted of a nice swim in the pond on a hot day, I figured it would be pleasant enough but nothing too special. This assessment proved to be in error – I had simply not taken the time to explore and appreciate it before.
I first checked out the boardwalk, which I think may have been under construction last time I visited. Since it's still early in spring, the trees remained a bit barren, but the wildlife was out in force, taking advantage of the weather. Along the way, I spotted a blue-tailed skink, quite a few fish, a turtle, and three snakes. The snakes in particular put on quite a show, almost doing loops around the swamp and making for a few great pictures.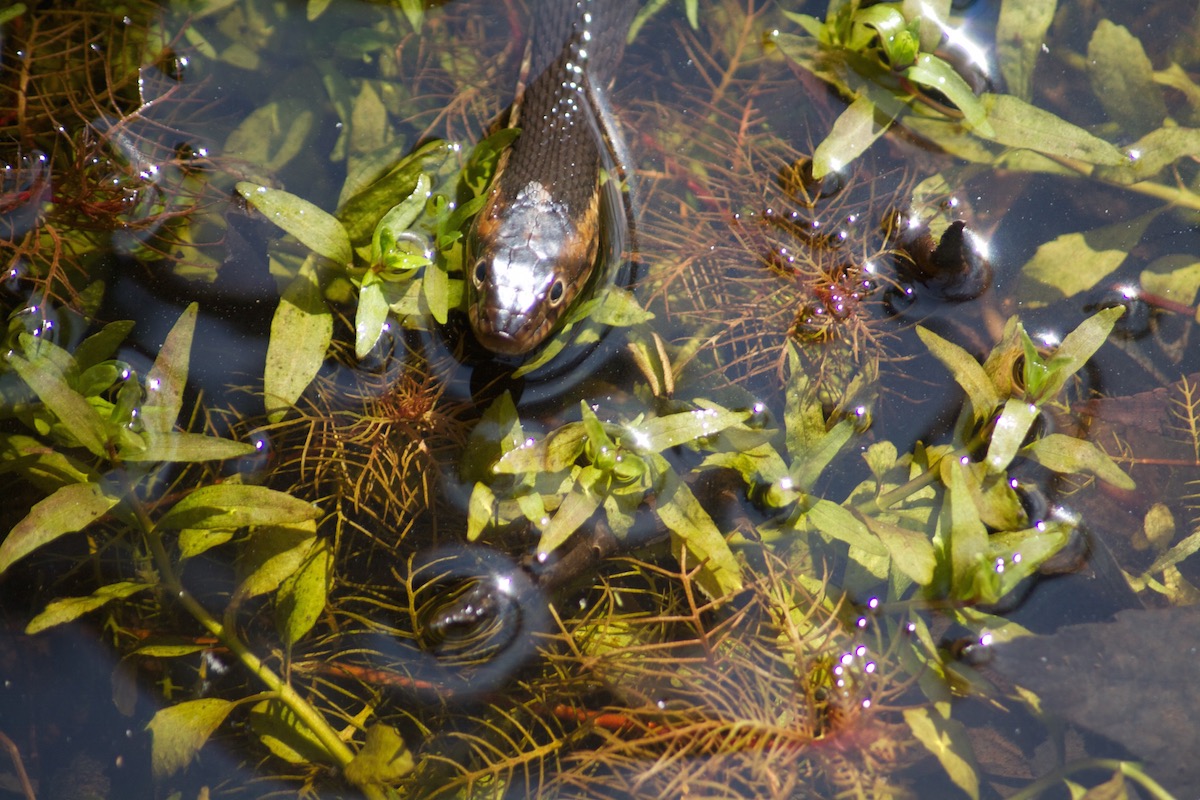 After checking out the boardwalk, I took a hike through the woods near the swamp along the trail. It joined up to another trail which supposedly led to the campground, although I wound up losing my way and making it back to the main road after some searching. My next stop was the pond I had visited before, which curiously seemed to be being drained. I assume this is for de-mucking/general maintenance, but I was pleased to still note a turtle in it. I also stopped by the pair of original CCC artesian wells and had a few very refreshing sips. I suspect this may not be officially endorsed by the park, but at least there wasn't a sign warning against it.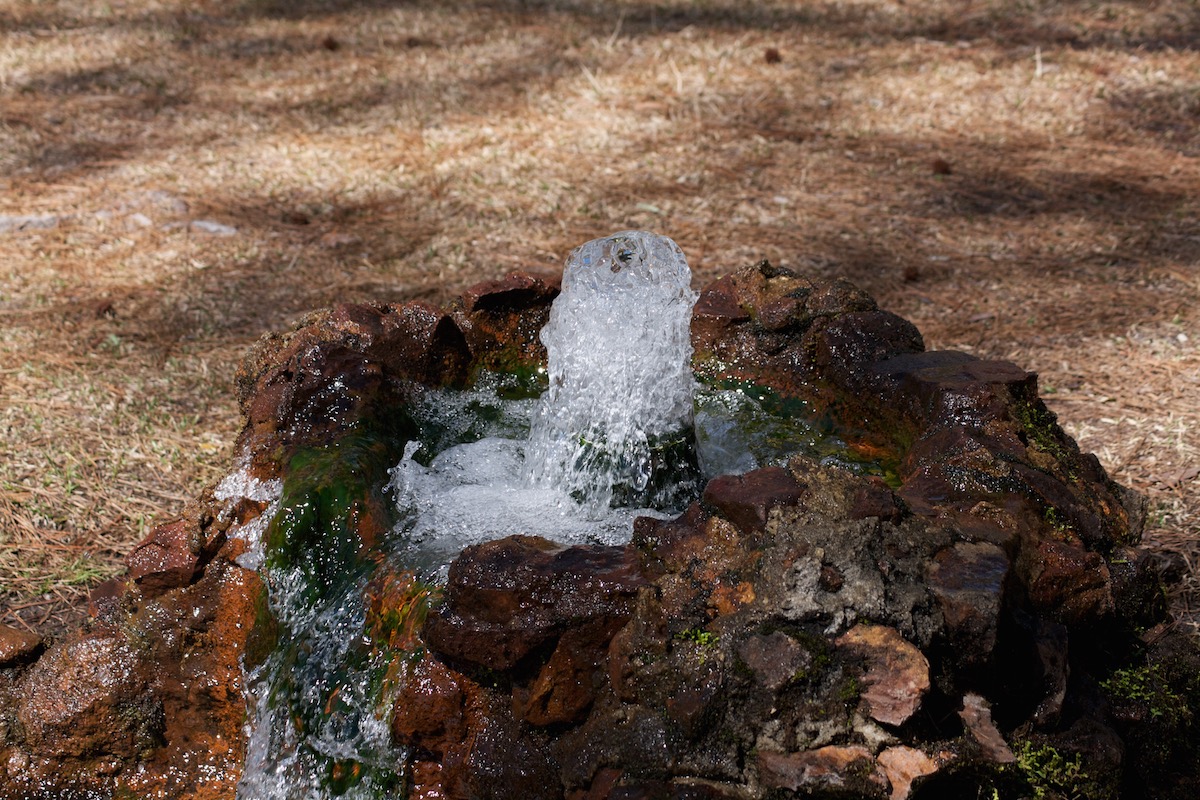 I wrapped up my visit with a bit of exploration down another trail, around the remaining ponds, and a drive around the loop road, which was sadly closed off down near the Lynches River.
Goodale State Park
Fortunately, the end of my visit to Lee was far from the end of the day. Next up was Goodale State Park. Goodale is one of my favorite parks in the system, with an extensive canoe/kayak trail through a cypress forest in a Civil War-era mill pond. As on my previous visit, I figured it would be nice to get out on the water, so I rented a kayak for the very reasonable price of $7. I was rather amazed that the ranger remembered me from 9 months ago, but as it turns out he did, and helped me board the kayak and set out. I spent the next hour and a half or so paddling through the cypress trees and having a fine time.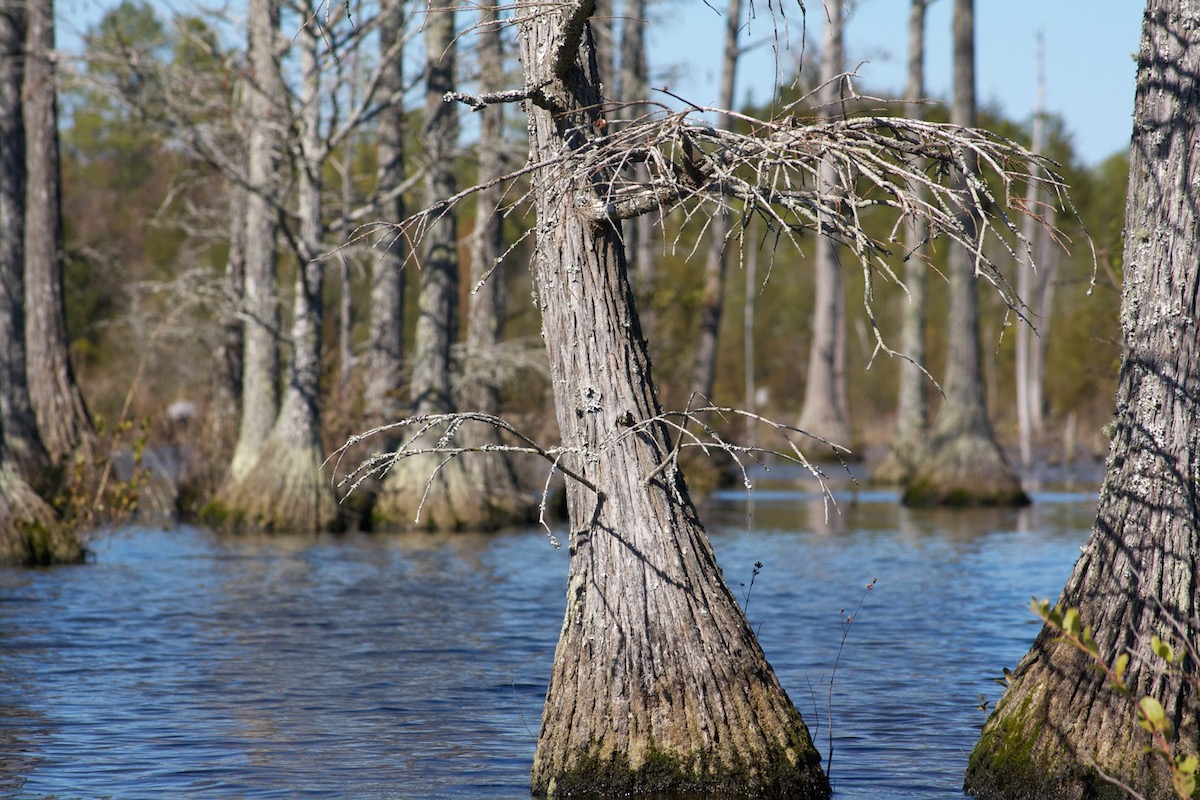 Once I returned to shore, I stowed the boat in the rack, while managing to completely soak my shoes and cover them in mud from a seeping spring near the put-in location. I then set off to hike the trail, which made a nice loop through the woods near the pond while going up and down a small hill. Like at Lee, it wasn't a particularly eventful hike, but it was nice to get a good walk in nonetheless.
Although I had originally considered adding Sesquicentennial State Park to the day's adventures, it was getting pretty late, so I decided dinner and driving home were in order. Since it was Sunday evening, my choices were pretty limited, but I found a remarkably well-reviewed Mexican restaurant near Columbia, Real México. This turned out to be a great choice – I got the steak tacos which were absolutely delicious, by far the best I've had in SC and on par with the ones I got in San Bruno last time I was in the Bay Area.
With a successful day of exploring and a good meal behind me, I set out on the two hour drive home. With Goodale and Lee checked off the list, I'm now at 27 out of 47 state parks visited - a good ways along, but plenty left to go!